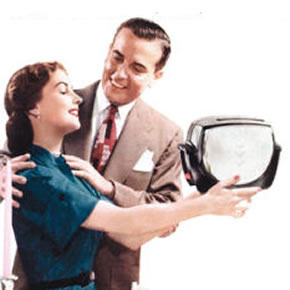 Yup TV3 certainly do understand women alright, They like shiny things given to them by serious men folk. So I really do have to give props to the channel first for finding
four
men
to write
about the
serious
business of politics on their
decision 08
site. It is so wonderful that the channel is embracing social networking with such gusto. Well done gentlemen.
But just to make sure us women folk don't feel left out, TV3 should also be given snaps for trying to make politics more 'female friendly.' They did manage to find a solitary young female journalist to blog about the election. Except the blo-jo in question is a fashion journalist because you know young women are like totally interested
fashion.
And if they aren't, well they like totally have
no future in politics
or apparently any other career.
H/T
Homepaddock